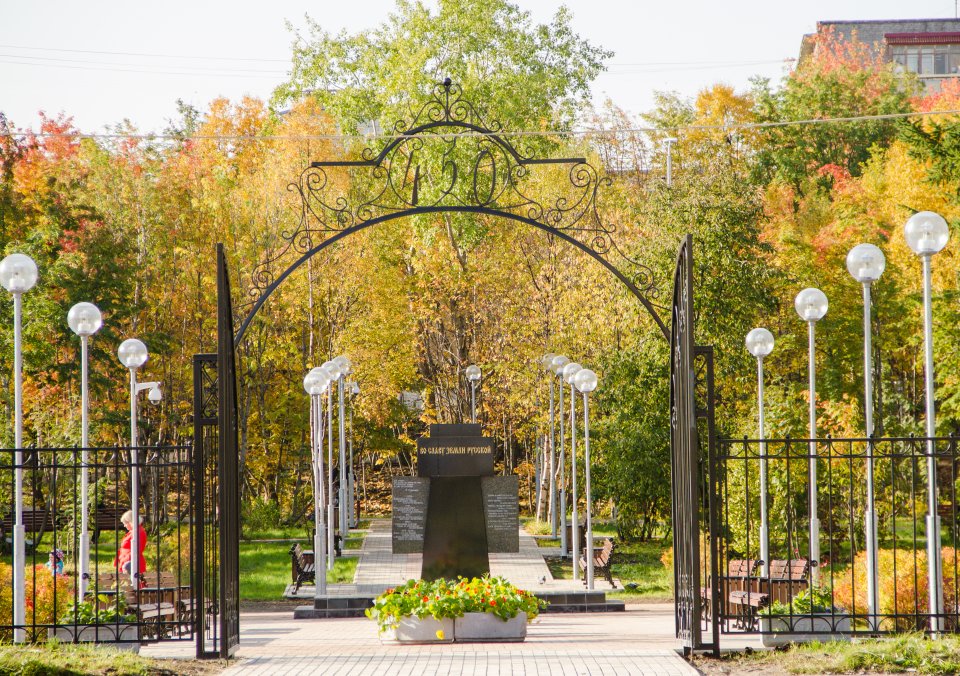 The appearance of the central park is made in the Catherine style. Strolling along the shady alleys, residents and visitors of the city pass through the cast gates, stylized in the old style. Stone paths run through the entire park, along which wrought-iron benches are installed, and the only white-stone rotunda in the region is an outstanding architectural element.
In the central part of the park there is a memorial sign "For the Glory of the Russian Land", which perpetuates the memory of the defenders of Kola in different historical periods. The granite cross-shaped obelisk is carved with words of gratitude in honor of the residents who built, strengthened and defended the city from the enemy.
Two separate children's play areas have been created for the youngest visitors of the park.
Photo