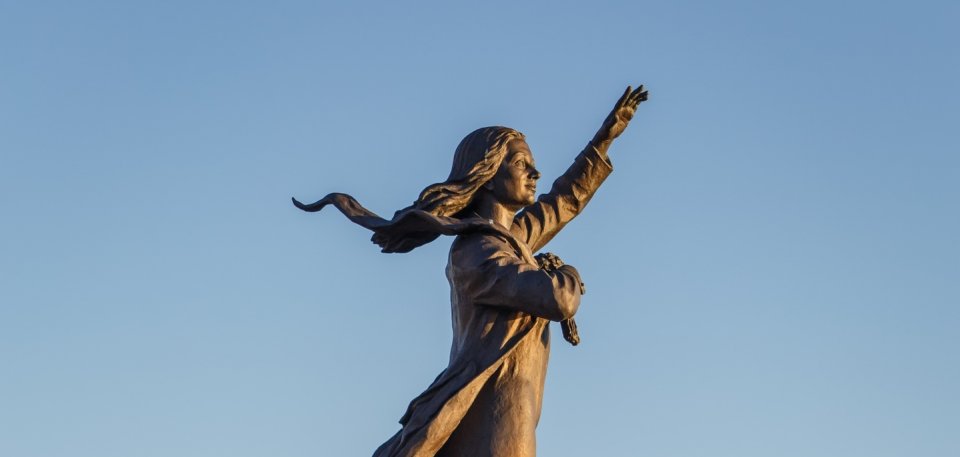 The bronze sculpture of a girl waving a handkerchief is a Murmansk symbol of love, female courage and loyalty.
The sculpture is cast in It is one of the main attractions of the city of Murmansk, being a mandatory part of a sightseeing tour of the city.
"Zhdushchaya", whose height was 3 meters, looks towards the Kola Bay, meeting and seeing off ships that visited the port of Murmansk.
Around the monument there is an observation deck, a square and a parking lot.
"Let all those who are at sea for a long time go away,
Fishing vessels and ships —
Let them go to their native port, bring them home
Here is this Waiting One, like the image of the whole earth»
These warm, heartfelt words dedicated to those who know how to wait, were written by the Murmansk poet Viktor Leontievich Timofeev, they are written in gold letters on the plate at the pedestal of the "Zhdushchaya" monument.
Photo