Place
Production enterprise Kola Region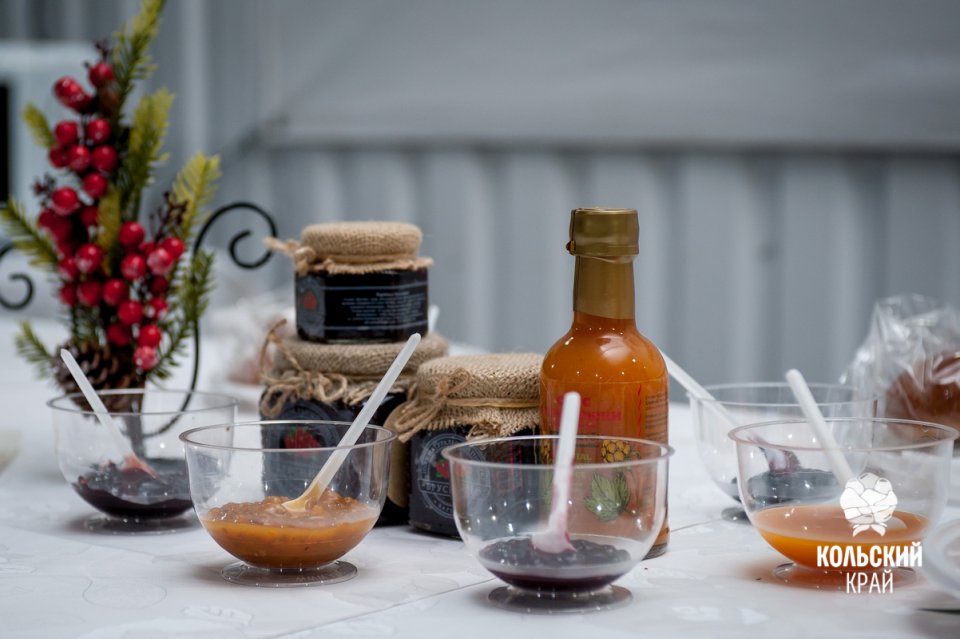 The company "Kola Region" produces jams and sauces from northern berries, and offers tours of the company with tasting of finished products.
Kola Region jam is exclusively natural, high-quality berries and sugar. The composition of the jam does not include stabilizers, preservatives, colors and flavors. Home-made recipes and modern in-house production allow you to preserve the taste, consistency and benefits of natural berries — vitamins and trace elements.
Strict quality control "from bush to jar". The company has the ability to control all stages of berry processing and jam production.
Eco-friendly raw materials of only the highest quality. For the production of Kola Krai jam, only wild berries collected in the ecologically clean, untouched northern regions of our country — the regions of the Far North — the Murmansk Region, the White Sea and Barents coasts, the Tersk and Lovozersky districts, and the Polar Tundra are used.
Now we not only produce products from northern berries, but also offer to see how we do it, as well as buy delicious and useful souvenirs in the form of jams and sauces from cloudberries, blueberries, lingonberries and cranberries.
On our guided tours, you can observe the process of sorting berries. We offer a unique opportunity to visit the shock freezing chamber, where cloudberries, blueberries, cranberries and lingonberries are stored before and after processing. And you can even try the berries!
Guided tours are available for organized groups of 10 or more people.
It is possible to conduct individual excursions (on request).

When visiting the company, please dress warmly, as the company is cold, especially in winter.
Photo