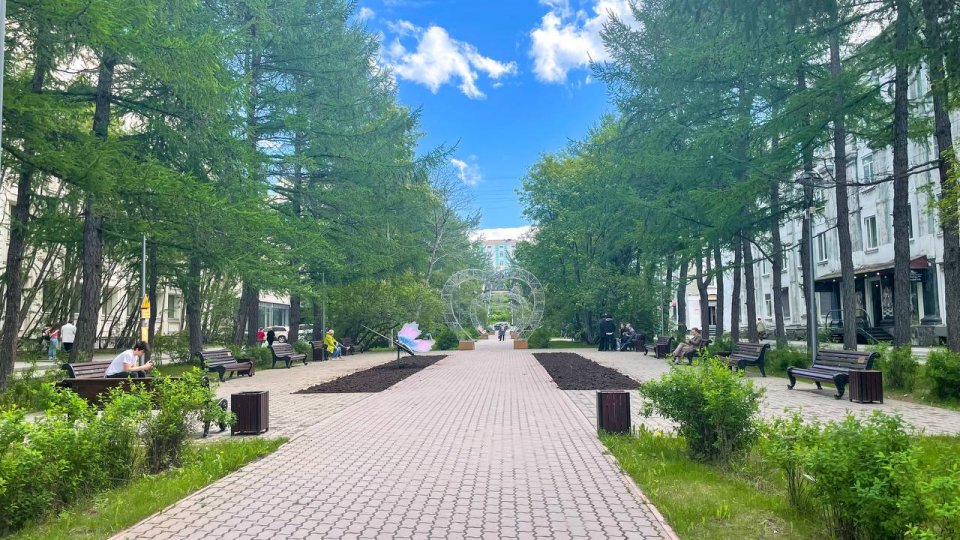 The picturesque "Musical Alley" on Vorovskogo Street got its name because of its location near the regional Philharmonic hall and the College of Arts, from where the sounds of playing musical instruments are often heard.
The alley consists of a wide pedestrian sidewalk lined with paving stones, which is decorated with flower beds and lawns. And coniferous trees are planted along the sidewalk.
In addition to simple benches, there are original benches, the seats of which imitate the keys of a piano. 
The alley offers a view of the observation deck of the pedestrian staircase, where there is a monument to Nicholas the Wonderworker.


Also, the alley is popularly called the "Alley of Love", thanks to the installed arches in the shape of hearts, which light up with neon lights at night.
In 2016, according to the magazine "National Geographic Traveler Russia", "Musical Alley" was recognized as the most romantic place in Russia.   


Photo